Seminar: "Global crises and their psychological impact on children"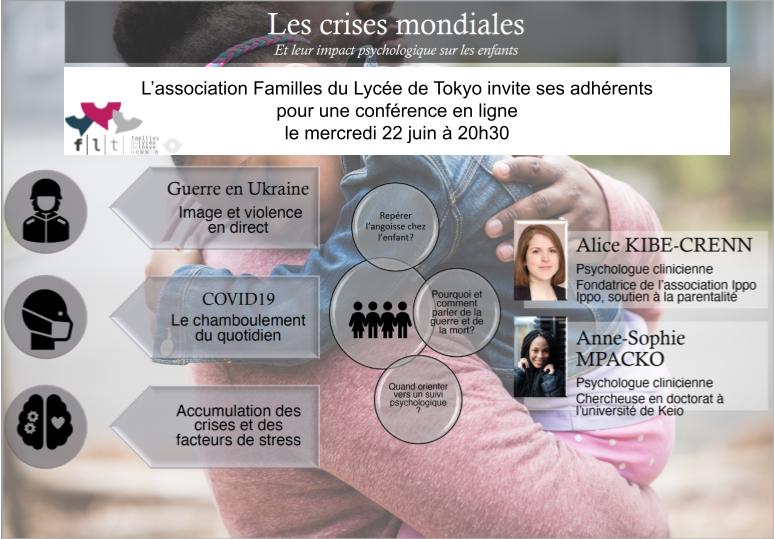 Dear members,
As this school year concludes, the parents association offers you to participate in an online seminar covering how children and their families experience global crises (COVID, wars, climate crisis, etc.) on  Wednesday, June 22nd at 20:30.
This event aims to help address the question: "How to approach these subjects with your children and mitigate their potentially harmful impact on their development?"
The approach of this topic will focus on children's psycho-affective development, covering from young kids to teenagers in addition to parent-child communication.
Duration and format:
1h30 to 2h, of which 1-hour speaking time from the presenters and 30 to 60 min free exchange Q&A.
It is free for our members, 1500 JPY for non-members (for info: FLT membership is only JPY 1000, you can join us quickly
here
).
Members participants will have the opportunity to ask follow-up questions during the remaining of the month of June and prior to the seminar via the
REGISTRATION FORM
.
The webinar will be held in French, however, questions can be asked in English or Japanese.
Please let the parents around you know about this seminar.